Wate Gogogu
Ethiopia

-

Tropical / Honey / Floral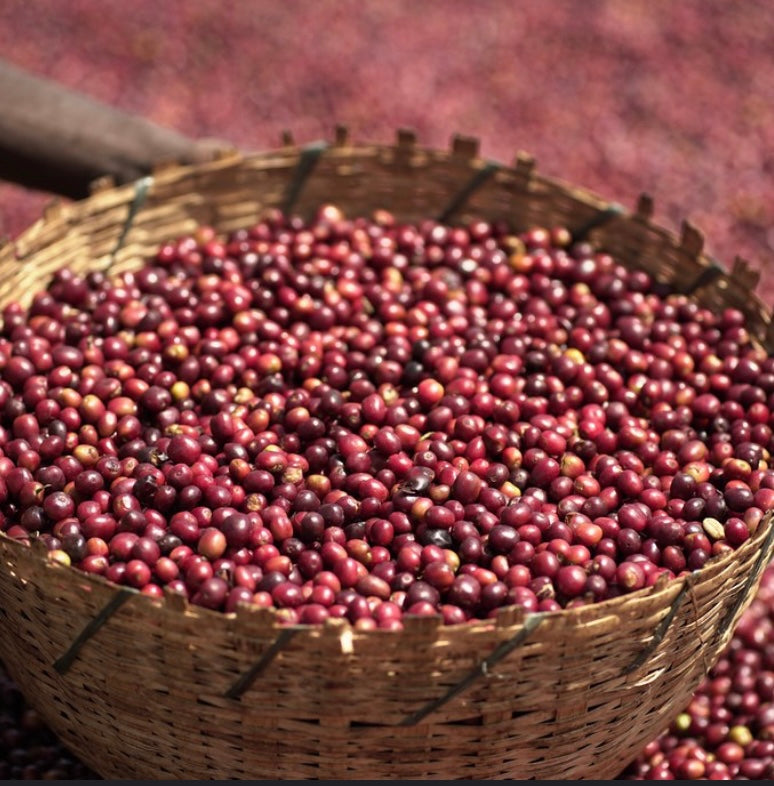 Uraga, Guji is located just east of the the Gedeb woreda (district) of Yirgacheffe, over the Bule mountain ridge. The coffee farmers in Gogogu have an average 3-5 hectares of coffee, and are considered "garden" farmers which means most of their farms are located around their house, and generally are smaller than what would be considered an "estate" farm.
Uraga is considered one of the highest-elevation coffee growing areas of Ethiopia with altitude of 2,310 meters.
This lot is comprised of deliveries from approximately 425 farmers who deliver to the Gogugu Washing Station, located in the Wate Gogugu Village of the Uraga woreda (district). The wet mill is owned and operated by SNAP Speciality Coffees.
Ripe red cherry is selectively picked in the morning and pulped in the afternoon. It is fully washed with approximately 24-48 hours of ferment time, which yields clarity of flavor and bright acidity. The coffee is then soaked for four hours before drying on raised beds.
Negusse Debela, owner of SNAP, has not been in the coffee industry for his whole career. He is known in Ethiopia as a computer guy, running a successful computer part import company. While coffee does not seem like a natural leap, he was inspired during trip to Minnesota where he tasted a pour-over at a café that gave him an epiphany.
Negusse realized the potential of coffee in his home country, and upon returning, he got right to work. He began by touring coffee processing sites throughout southern Ethiopia to understand the farming and processing better. From that initial tour, he was determined to set his company SNAP on a course to be one of the highest quality exporters in Ethiopia.
This coffee's high altitude, unique varieties and meticulous processing are manifested in tropical fruit-like sweetness and acidity, as well as aromatic florals with vanilla tones. A gorgeous coffee.
Location:  Uraga, Guji
Producer: SNAP Specialty Coffee / Gogogu Community
Varietal: Dega, Kurume / Indigenous Landraces
Process: Fully washed
Altitude: 2,000 - 2,300 m.