Brazil Carmo Sitio Cachoeirinha
Brazil

-

Chocolate / Honey Graham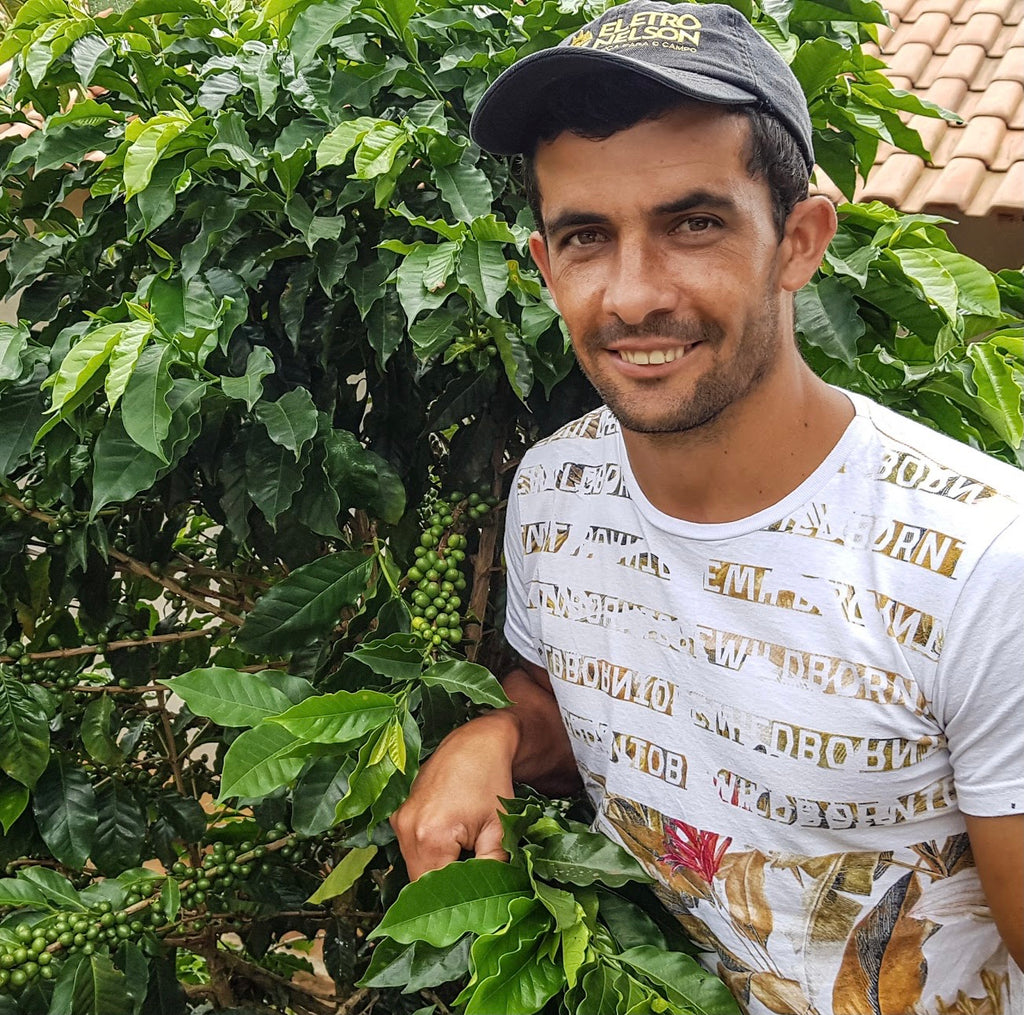 This beautiful coffee is an example of the AMAZING quality coffees coming out of Brazil today. It comes from the Carmo de Minas region, which has long been regarded as one of the top coffee regions in this massive and beautiful country.
This small fully washed lot was part of a special fermentation project by Carmo Coffees' wet mill Pedra Branca. Carmo receives coffees here, processes them and teaches producers how to better process their own coffee.
The producer, Cléber comes from a family that has been producing quality coffees in Lambari for four generations. His father, Mr. José Moisés da Silva, was the one who introduced Cléber to coffee planting, just as this passion had been passed down from his grandfather to his father. Cléber grew up in the family's small farms and went there where he met his wife, Sheila, and built his life.
Today, 12 years after, they were married and they are the parents of 2 boys, Kauan and Thiago.
The piece of land where Cléber plants his coffee was given by his father, who passed away in 2015. At first, they did not know about the sensory potential of coffees, but, over the years, they studied the processes and learned how to produce coffee with more and more quality.
The harvest on the farm is done by the family itself and some other small producers in the region. These producers take turns to harvest each time on a property, saving costs and making the business more sustainable.
With the good results they have obtained, Cleber has been investing in the infrastructure of the farm. He now has suspended drying beds, mechanical dryers and also a better home to live with his family.
Good placements in competitions have encouraged him even more to reach the next level, since he sees high quality coffee as the family's hope for a better life.
This coffee is chocolatey, with intense sweetness, notes of graham cookie with floral and grape-like undertones.
Location:  Lambari, Minas Gerais
Producer: Cléber Thiago dos Reis Silva
Varietals:  Bourbon 
Altitude:   1,300 – 1,400 m.
Process:  Fully washed