Los Vascos
Colombia

-

Chocolate / Plum / Panela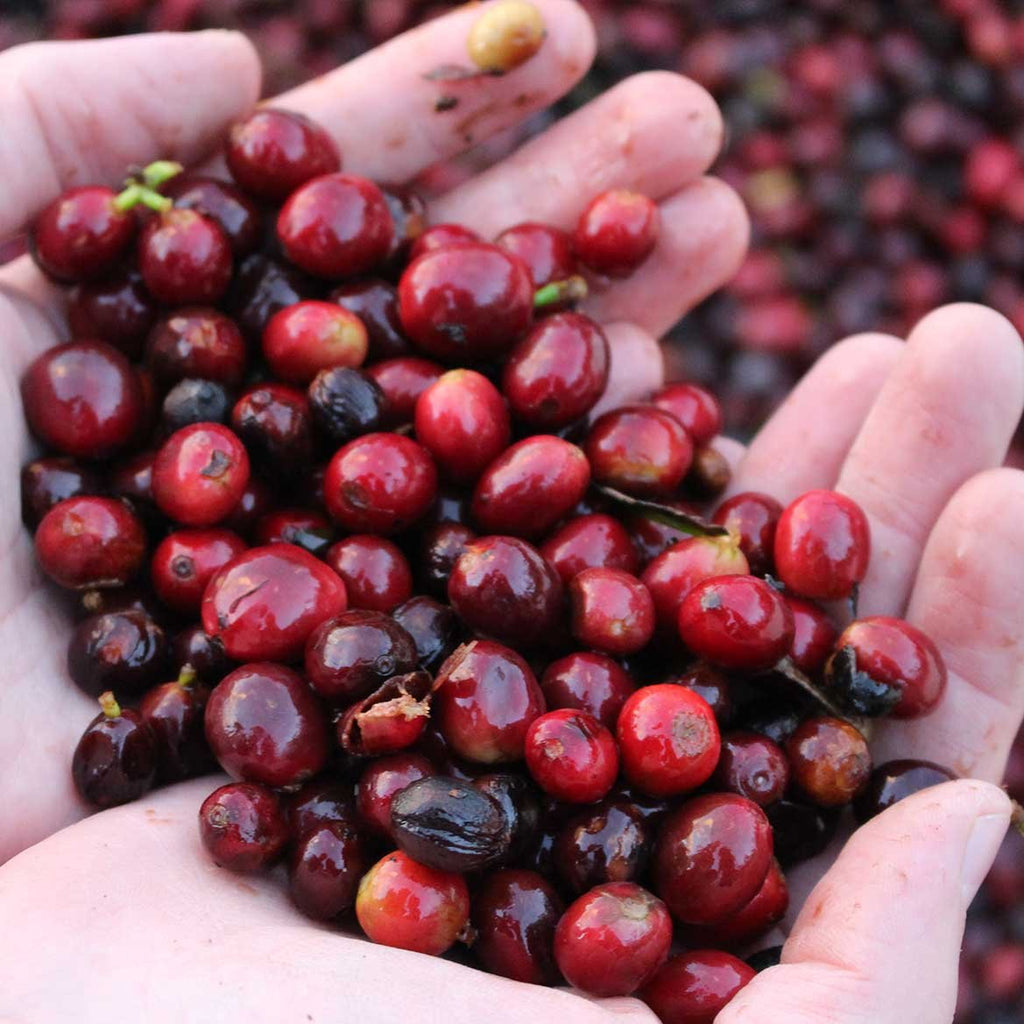 The coffee growers of Los Vascos descend from early northern Spanish settlers with Los Vascos translating to "The Basques". Their ancestral cuisine combines strong aromatic and natural sweet flavours like cherries and dark wines, notes of which can be tasted in the profile of their coffees today.
The growers of this region consistently produce high quality coffee and continue to seek out ways to improve what they do. High quality for them means reducing the number of defects that come from origin. They achieve this through specialized tree care, picking only ripe cherries, the constant improvement of beneficio techniques, as well as investing back into farm infrastructure. They plan to increase the quantities of available coffee, while also increasing the quality of what they produce.
"Los Vascos has a caramel milk chocolate flavour with strong notes of red fruit, a medium body, and a clean, sweet, citric acidity".
Location:  Bilbao, Tolima
Producer: Various Smallholders
Variety:     Caturra, Colombia, Bourbon
Altitude:   1,700 – 2,000 m.
Process:   Fully washed