Dur Feres Sundried Natural
Ethiopia

-

Tropical Fruit / Brown Sugar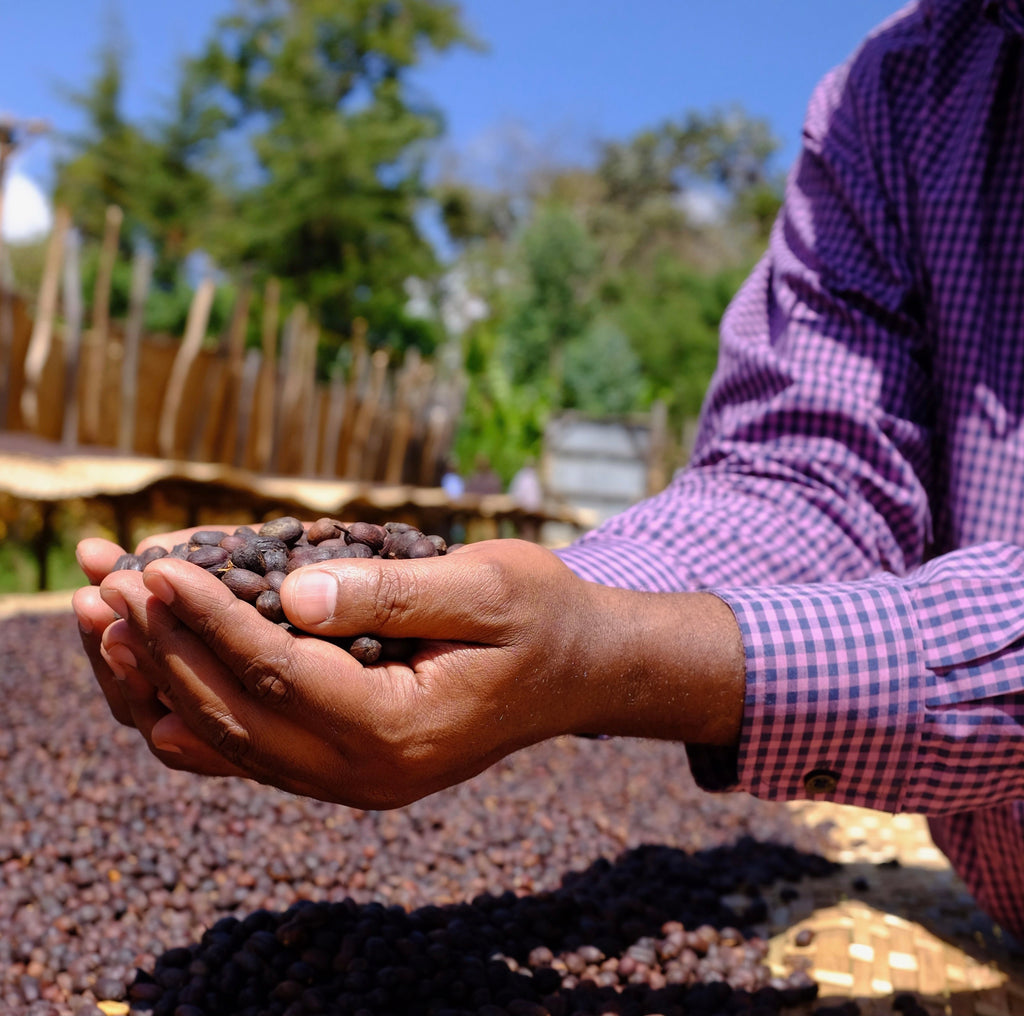 In contrast to wet process, or "washed" coffees (where the skin and pulp are removed through mechanical means and fermentation), natural processed coffee is dried with the fruit and pulp remaining on the bean, allowing the coffee fruit's flavors to be absorbed by the seed. The resulting taste profile is fruity, with an enhanced mouthfeel and viscosity.
Dur Feres, or "Wild Horse" in Amharic, is a coffee developed with a heck-ton of nostalgia in mind.  Coffee folks everywhere slip into nostalgia when Harar Horse coffee is mentioned: its thick blueberry puree and chocolate notes took the world by storm in a time when coffees weren't as distinguished by origin characteristics as we now expect.
With the death of Mohamed Ogsady and the institution of the Ethiopian Commodities Exchange (ECX), the MAO Horse coffee sadly became a thing of the past.
However, in 2016 when our supplier, Michael McIntyre set out to create a carefully composed in-country blend of selected lots Grades 1, 2, and 3, he knew exactly what he was going for: homage to the great coffee and producers that changed so many lives and defined so many palates, including his own.
Dur Feres is sourced from the families and communities where Michael sources the highest quality microlots.
Dur Feres has a high level of traceability and maintains a steady flavor profile which is curated using coffees from various regions of Ethiopia as they come ripe.
We currently have Dur Feres from Guji, as well as Sidama regions.  The coffee has pronounced notes of cherry cordial, blueberries, tropical fruit, strawberry complemented by brown sugar sweetness. We hope to have this become a year-round offering for us!
Location:  Sidama and Guji regions, Ethiopia
Producer: Various small producers
Varietal:   Various landrace varieties
Process:   Sundried Natural
Altitude:    1,900 - 2,100 m.