Kolla Bolcha
Ethiopia

-

Plum / Jasmine / Honey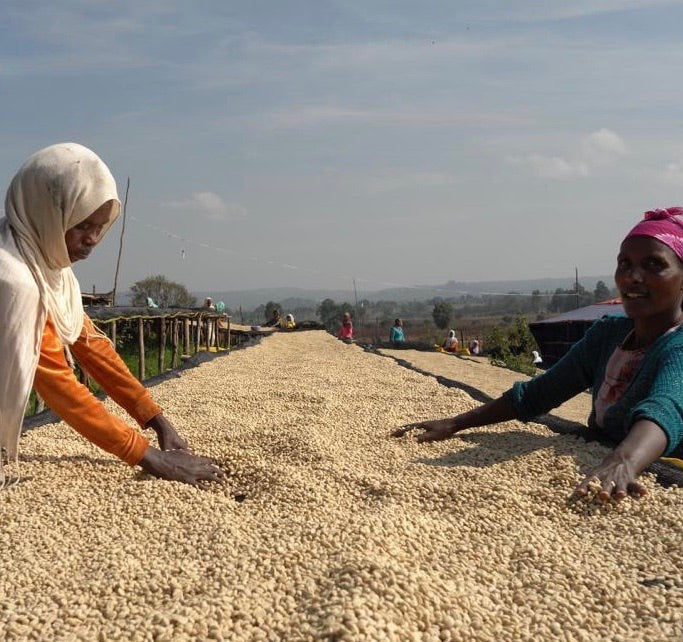 Another beautiful washed Ethiopian coffee from the Agaro region. With a ripe red fruit character (think cherry and currant), a heavy cola sweetness, and a lustrous, honeyed mouthfeel, Kolla Bolcha brings the heat on any brew method.
Building on the wider history of Agaro, where an investment by USAID's Technoserve project helped bring brand-new processing equipment to this previously underserved and undifferentiated region, Kolla Bolcha's immaculate processing leads to an incredible showcase of the coffee's natural potential.
The secret? After Penagos processing equipment mechanically removes most of the fruit and mucilage from the seeds, they soak overnight in fiberglass tanks, allowing any remaining sugars to be fully removed from their surface so that the coffees are perfectly clean by the time they hit the drying beds for the eight-plus days they'll need to dry.
This coffee shines with bright notes of citrus and  plum along with fragrant florals such as jasmine. Sweetness is abundant and honey-like. Mouthfeel is syrupy with a lingering, coating after-taste. Get some.
Location:  Agaro, Jimma Zone
Producer: Kolla Bolcha Cooperative
Varietal: Ethiopian Landraces
Process: Fully washed
Altitude: 1,900 - 2,200 m.