Shantawene Village
Ethiopia

-

Tangerine / Jasmine / Sugary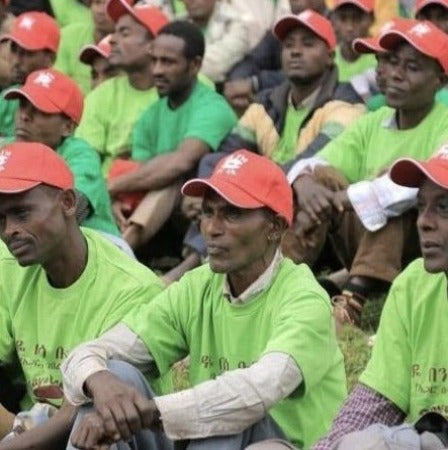 This coffee comes from a privately owned farm and processing site in Shantawene Village, tucked away in the Bombe mountains of Ethiopia's Sidama growing region. Along with coffee from their own estate called "Daye Bensa", they are buying and processing coffee from local farmers from different growing areas nearby.  This lot is a mix of coffees harvested from outgrowers around Shantawene village.
The farm and outgrowers are growing Ethiopian heirlooms and altitude ranges from just under 2000 meters to 2100 meters above sea level.

A sweetness like sugar in the raw and simple syrup breathe life into the cup. A vibrant note of tangerine, hints of jasmine and peach-like stonefruit.
Location:  Shantawene Village, Bensa, Sidama
Producer: Various Smallholders
Varietal:   Ethiopian Landraces
Process:  Fully washed
Altitude:  2,000 - 2,200 m.