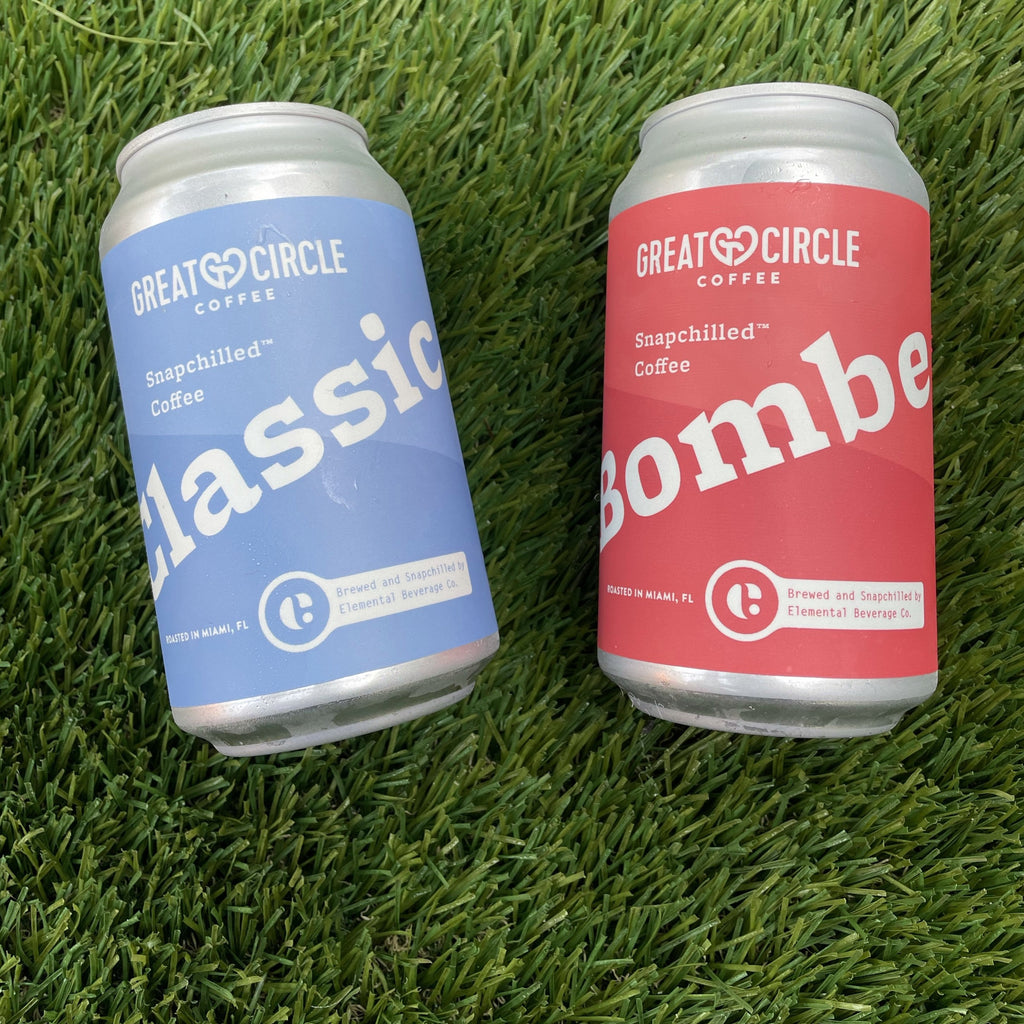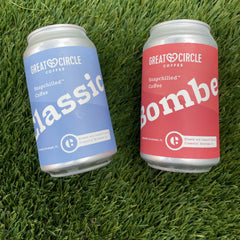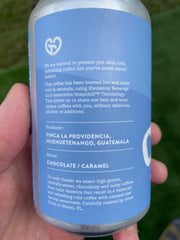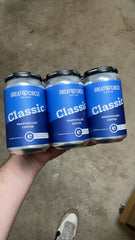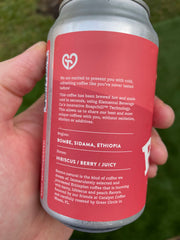 *** PICK UP ONLY (FOR NOW) PLEASE COORDINATE PICK UP W US 10-3pm WEEKDAYS BY EMAIL INFO@GREATCIRCLECOFFEE.COM***
Awwww SNAP 😲!!  We are beyond excited to present you with refreshing coffee (roasted right here in Miami) like you've never tasted before! Snapchilled!
This coffee has been brewed hot and made cold in seconds, using Elemental Beverage Co.'s innovative Snapchill™️Technology.  Snapchilling coffee avoids oxidation and dilution, preserving the delicious nuances that make our coffees unique, and providing a cleaner flavor profile with the amount of caffeine of a regular cup of coffee.
For Classic, we use high-grown, chocolatey, nutty and caramelly sweet coffees, like our Brazil Carmo Cachoeirinha and Guatemala, Huehuetenango, La Providencia. Ethiopa Bombe Natural (sold out) is one of the most nuanced and fruitier coffees we work with, making it perfect for Snapchilling to capture its crisp, berry and hibiscus notes.
Soon available at some of our partners and online on our site. Shoot us an email or DM to coordinate pick up!