Pisque Sidra Natural
Ecuador

-

Melon / Jasmine / Caramel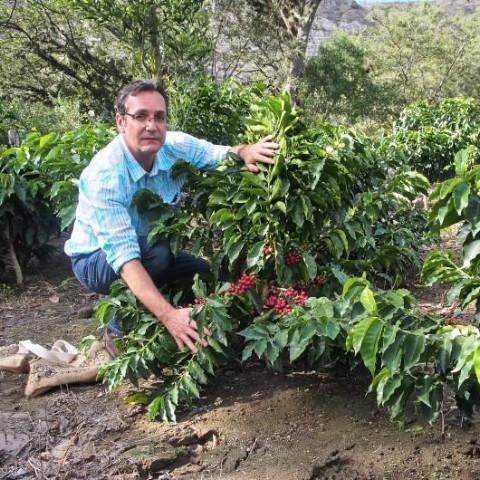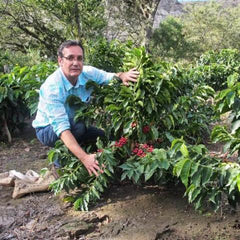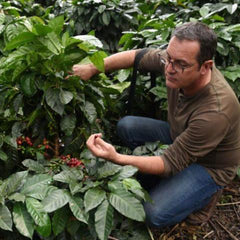 We're excited to offer another beautiful coffee lot from another one of Arnaud's farms in Ecuador. We have worked with his coffees for 3 years now! This is a natrual processed "Sidra" variety coffee. Sidra is a hybrid of an Ethiopian landrace (a relative of Typica) with Bourbon.
Arnaud's natural processed coffees are extremely clean, and add a more fruit forward dimension to this already floral and crisp coffee. 
Terrazas del Pisque is Arnaud Causse's 2nd project in the Pichincha producing region, located just a couple hours north of Quito. 

Arnaud's agronomy experience is extensive. He grew up in France in the mountains outside of Provence. After declining mandatory military service, he was shipped off to work on a Robusta plantation in Gabon. When his service was finished, he spent many years working on coffee projects in Ethiopia and Rwanda and in Dominican Republic. From there he moved to El Salvador, then to Costa Rica, and eventually landed in Ecuador where he owns and actively manages Terrazas del Pisque  and Las Tolas. 
Terrazas has outstanding altitude (2,000+ meters), fertile soils and a unique microclimate.
We were fortunate to purchase a small quantity of this beautiful lot. The cup exhibits lots of crisp malic acidity, jasmine-like florality and natural sweetness reminiscent of caramel. Another exceptional coffee.
Location:  Pichincha 
Producer:  Arnaud Causse
Varietal:    Sidra
Process:    Fully washed
Altitude:    1,900 - 2,100