Ngaratua Estate
Kenya

-

Blackberry / Guava / Dark Sugar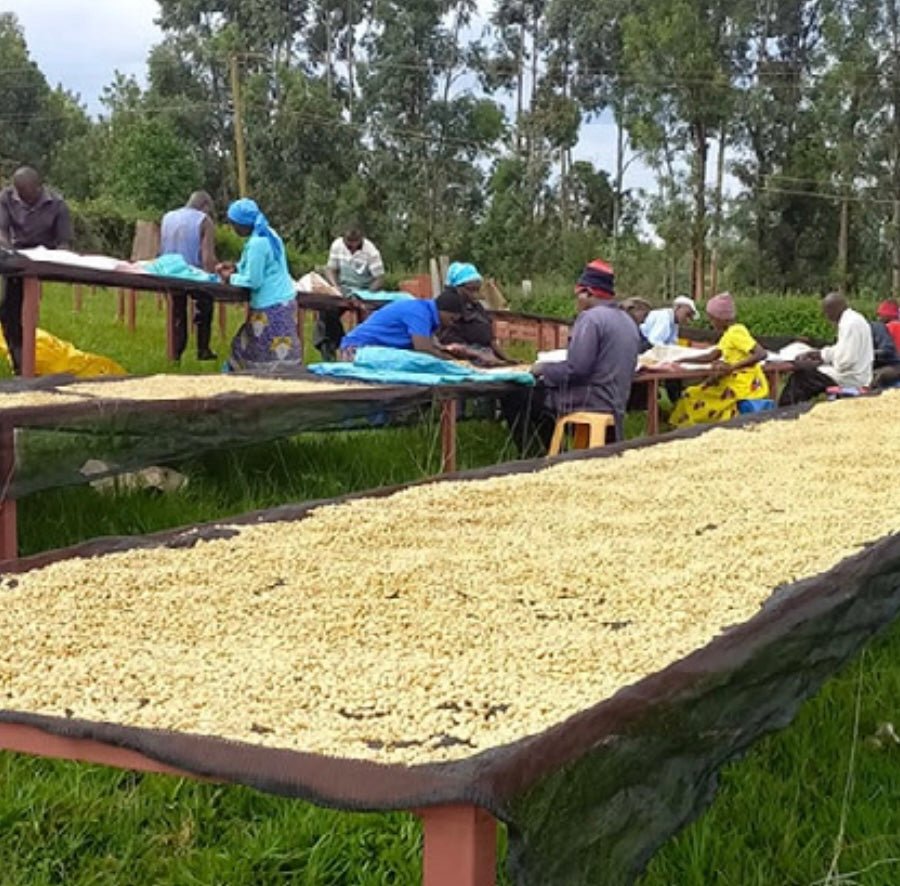 Ngarutua Estate is a family farm run by the Muthathai family and is located on the southeastern slopes of Mt. Kenya within the county of Embu. The farm was originally established in the 1940's and was named after its founder Mr. Paul Muthathai Ngarutua.
In the 1960's and 70's the farm kept expanding and when Mr. Paul Muthahai Ngaratua passed on, his the wife Dina Mukami Muthahai took over the operations and continued the coffee production. Dina ran the coffee farm until 1975 when the management passed on to their son and current co-owner, Peterson Muthathai.
Today, the operations at Ngaratua are still a family operation. Peterson Muthathai and Purity Muthathai, his wife, are in charge of management and operations. Their children, who currently are working in different parts of the country, come over during the picking season to assist their parents with the processing and drying.
Coffee at Ngaratua is pulped and Dry fermented for 20 hrs. After a quick intermediate wash the coffee is fermented for a second time for an additional 20 hrs. After the second fermentation, the coffee is fully washed in channels. The coffee is then soaked in clean water for 10hrs and then dried on raised beds.
This AA lot is comprised of over 98% the famed SL-28, a Bourbon hybrid originally developed by Scott Labs in the 1930's and is grown at an elevation of around 1,700 meters above sea level. It is somewhat rare to find farms planted with such a high % of this variety, as many producers have understandably changed to hybrid varieties such as Ruiru 11 and Batian, which are more resistant to plagues. SL-28, however, is hard to match in respect to its sweetness, vibrancy and currant and berry-like flavors.
This sweet, bright offering is an amazing example of why we love Kenyan coffees. The cup is complex, bright and dynamic with juicy notes of currant,  blackberry, guava and dark sugars.
Location:  Embu region, Kenya
Producer: Peterson & Purity Muthathai
Varietal: SL-28 (AA)
Process: Fully washed
Altitude: 1,700 m.